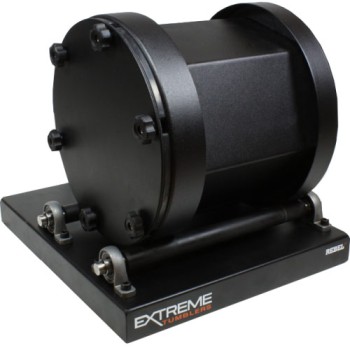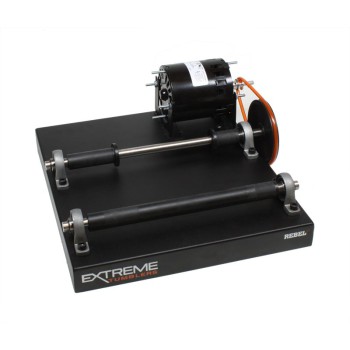 Rebel Ball mill 17LB
All New Heavy Duty Stainless Steel Tumbler. This stainless steel tumbler is comparable to Thumler's Tumbler Model B High Speed. It is the best way to got for clean brass with stainless steel media. The total capacity of the Extreme Tumblers Rebel 17 unit is 17 lbs. It comes with a 3000 rpm motor with convenient on/off switch and dual mounting brackets. Heavy duty steel hexagon barrel that is powder coated both inside and out with a thick rubber liner. This unit is very quiet and durable. It has a heavy duty base with large 1/2" solid shafts rolling on high quality ball bearings.
The tumbler machine base measures: 11.5" Wide, 13" Long, and sits 11" tall with ss media drum.
The ss media drum measures: 9" diameter with hexagon shaped drum with opening 7.5", length of drum is 8.5"
The stainless steel media drum is the same size as the Thumler's Tumbler Model B. The Extreme Rebel 17 can hold more due to the larger ball-bearing shafts. The drum and motor for the Thumler's Tumbler will work with this unit.
3 year warranty on unit and 1 year warranty on motor.