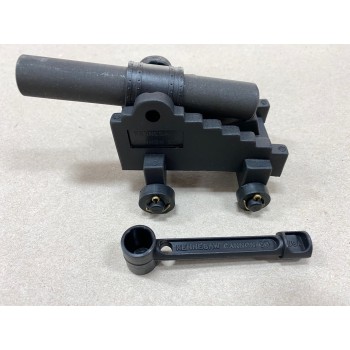 Black powder Garrison cannon
Here is a .58 Cal black powder signal cannon with VERY LOUD REPORT for all you celebrations and or plain fun. This little bute is Modeled with strong resemblance to early Spanish cannons, the Garrison Cannon rides on a staggered carriage. The barrel is 4.25" long and tilts on it's axis and still locks firmly into firing position W/ 1/8" fuse hole. Barrel made completely of gun steel. Comes complete with loading tool and firing instructions.
All cannons are to be used at your own risk and only under adult supervision.