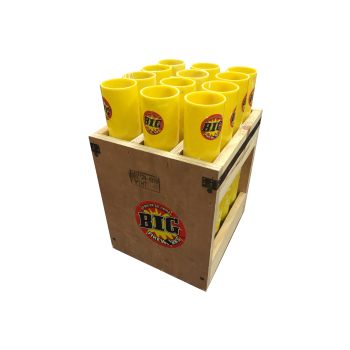 12 shot rack with mortar tubes
12 shot fiberglass tubes that are in a heavy Plywood firing rack - Used for firing 1.75" consumer artillery shells. All mortars are plugged and rack is ready for use. Very heavy built and made to last many seasons.

1-7/8" ID (for all 1-3/4" consumer shells)
Mortar tube length is 12-1/2" long.