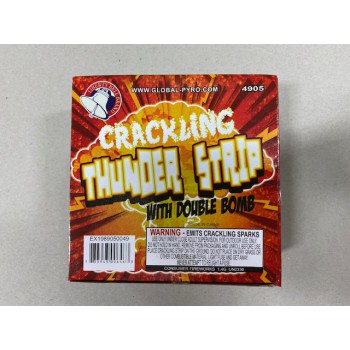 Magic whip W/ double header bomb
Is it firecrackers? Nope, its a roll of fuse with some really LOUD crackles and a super crackle at the end. Roll is five feet. Can be hung up or laid on the ground.

This is a novelty only and safe and sane, A firecracker-type effect that is legal for safe and sane states.
Made to look like a roll of firecrackers. Really neat item and has a super effect.