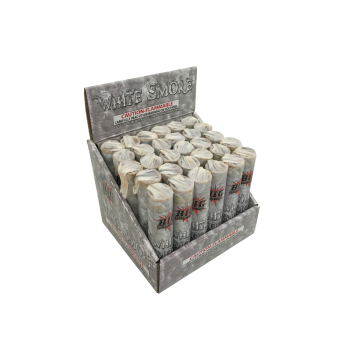 Full case Smoke sticks Assorted Colors X60
Qty 60 asst colors smoke Sticks. Each stick produces a vivid color of dense colored smoke that lasts 40 seconds.
This is for Qty 60 smoke sticks for a significant discount! Qty 60 smoke sticks is one full case with Qty 2 display boxes with 30 pieces in each display box totaling 60 total smoke sticks.
ATTN:
If you chose the 2 color option please make note during checkout what two colors you desire. You will be given an option in customer comments section to make this note during checkout. We offer Blue, Green, Orange, Pink, Purple, White and Yellow. We will give you 30 of any two colors you desire.
Chose the Asst color option If you would like a case assortment of all 8 colors. just click the asst colors button for $4.00 extra. No need to leave and customer comments.